A portion of every purchase at Bee Kind Shop is donated to Pollinator Partnership and other non-profit organizations that help save bee colonies around the globe.
---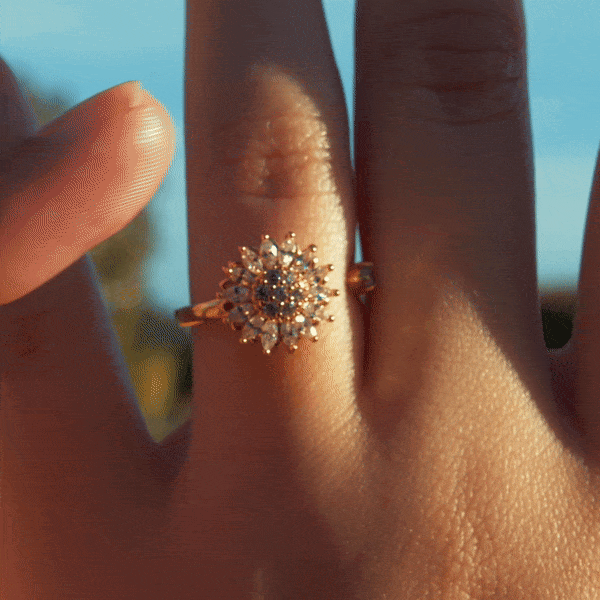 This incredibly unique ring serves as a symbol of strength, health, happiness, vitality, and prosperity, making it the perfect gift for the sunshine of your life!
---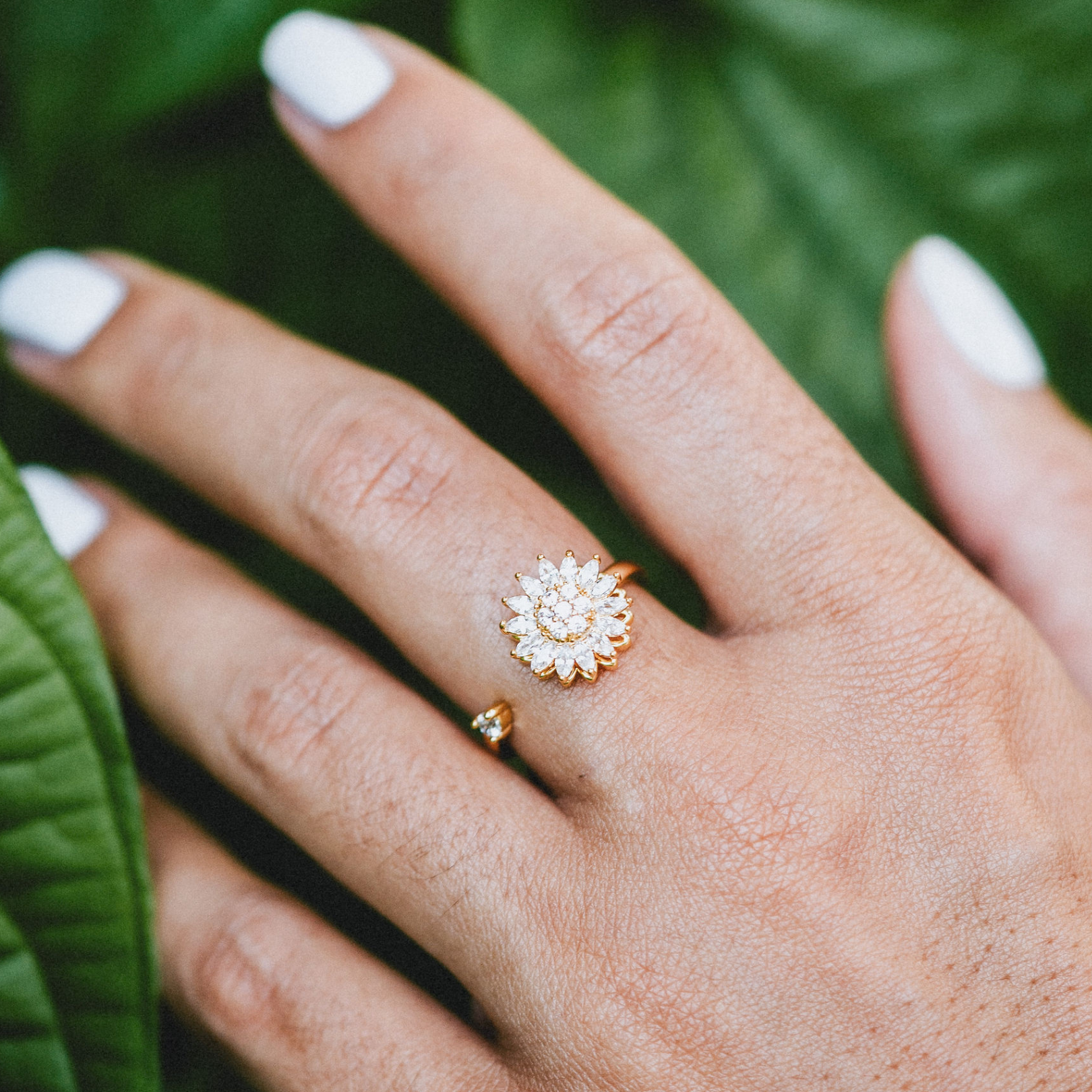 The spinning mechanism of the ring will bring calming and relaxing mood to its owner. Handmade out of 925 Sterling Silver with 18k Gold plating and Zircon Crystals.
---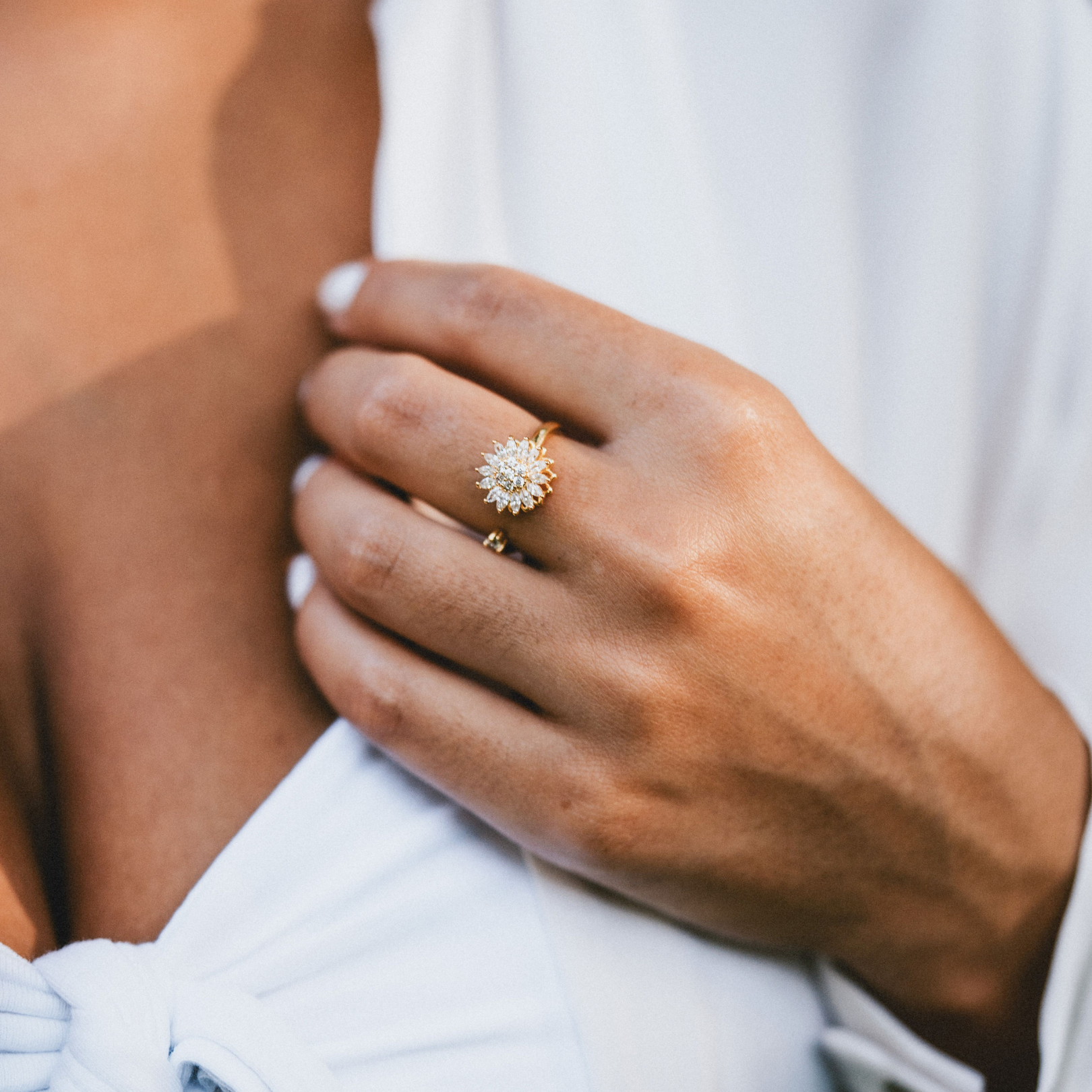 Wear it as a daily reminder of strength, positivity, and a sense of pride knowing that you contributed to a worldwide cause that impacts us all.